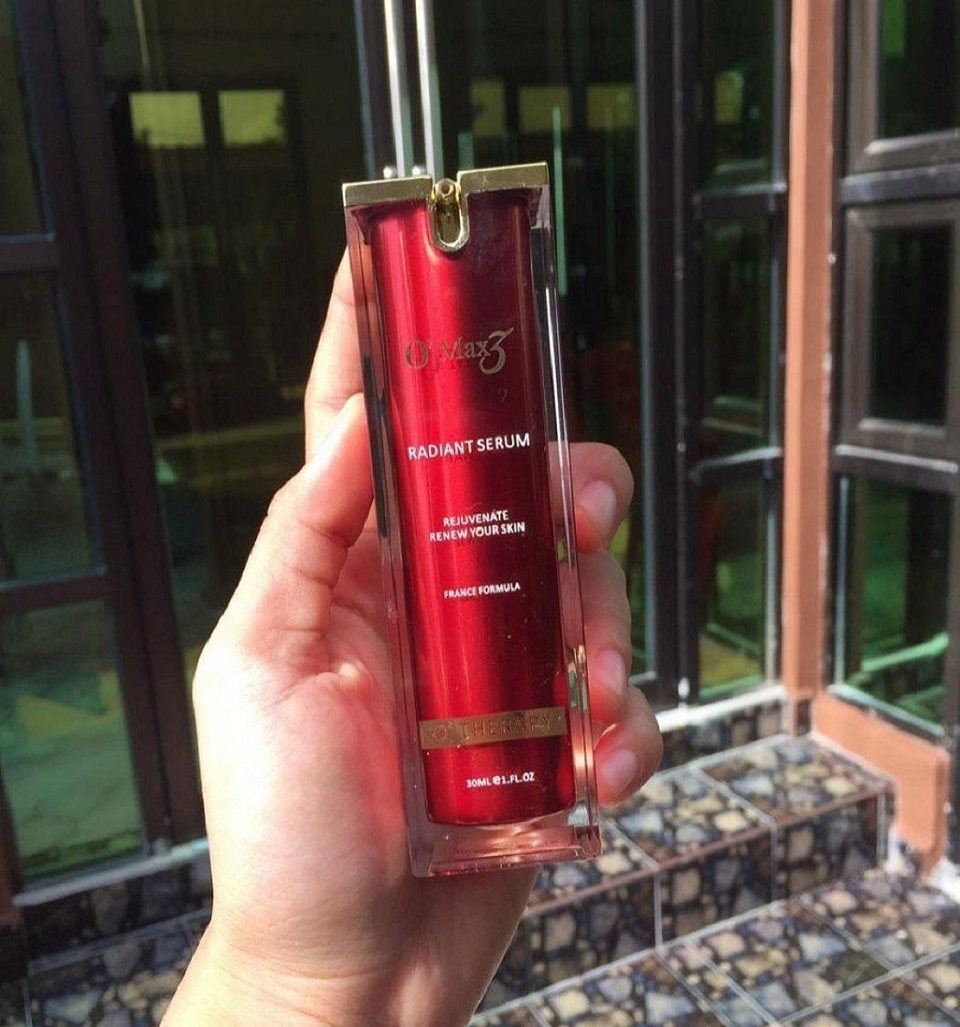 O2MAX3 RADIANT SERUM
O2Max3 Serum is a breakthrough in the technology of oxygen therapy for skin care. O2Max3 specific serum to brighten skin by using oxygen as the sender serum into the skin and clean, repair and whiten the face.
Change the texture of your skin looks more smooth and beautiful. Hydrates and add antioxidants to the skin surface. Improving skin appearance, texture, and lifestyle series.

Combined with a synergistic blend of proven skin rejuvenator, O2Max3 red serum Serum formulated from Amazon tree 'Sangre de Drago'. Synergistically effective and can help tighten and refine the skin.

O2max3 Serum uses technology for skin rejuvenation. A mixture of herbs and powerful antioxidants prevent water loss cells, helping to keep skin smooth and protect against damaging free radicals.
This product is very effective for anti-aging skin and their skin problems.
AMONG THE BENEFITS OF O2MAX3:
1. Refine the skin to look younger with this oil-free serum.
2. Oil balance of the skin, preventing moisture loss from the skin and strengthens the protective function of the skin.
3. Moisturizing agents in skin care products.
4. Tonic for hair and scalp care or blonde.
5. Gestures after shaving.
1. Kigelia Africana Extract.
4. Hydrolyzed Soy Protein.
5. Hydrolyzed Marine Collagen.
9. Malus Domestica (Apple Stem Cell)
O2MAX3 PICTURES COLLECTION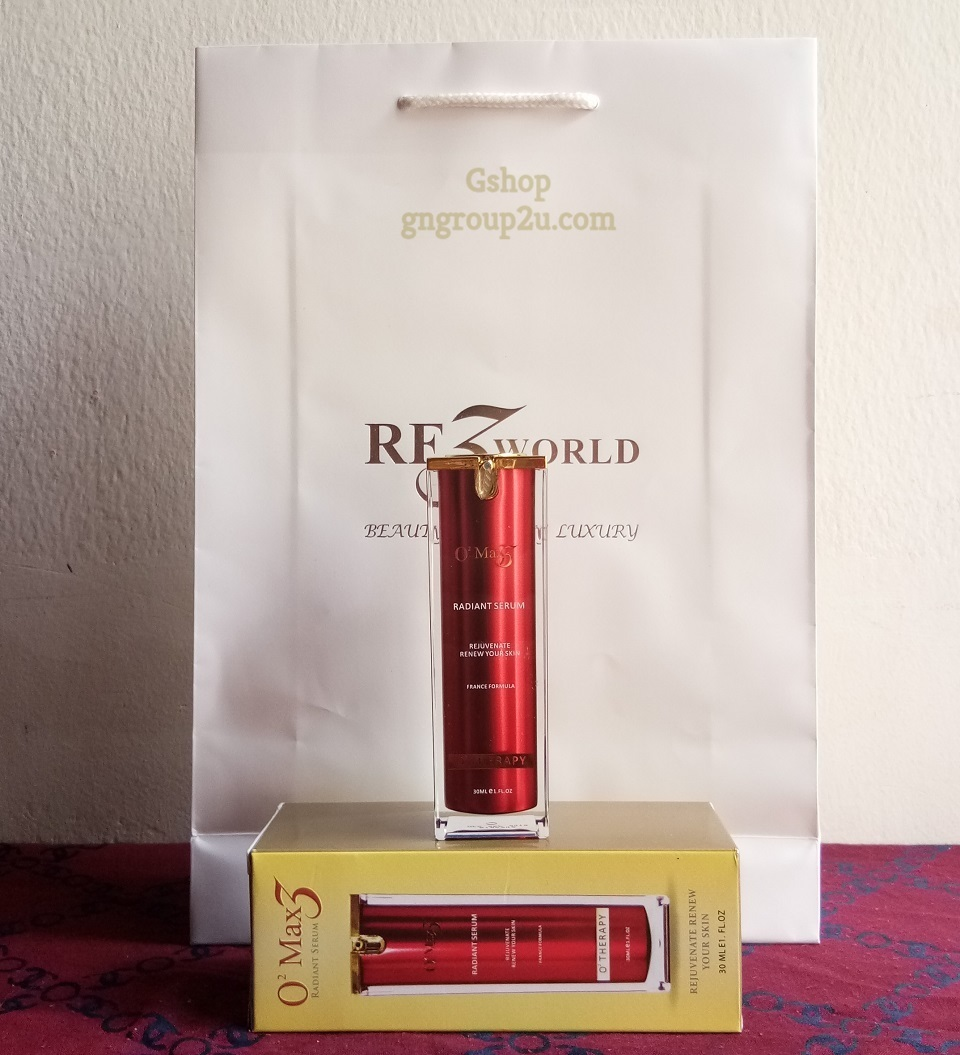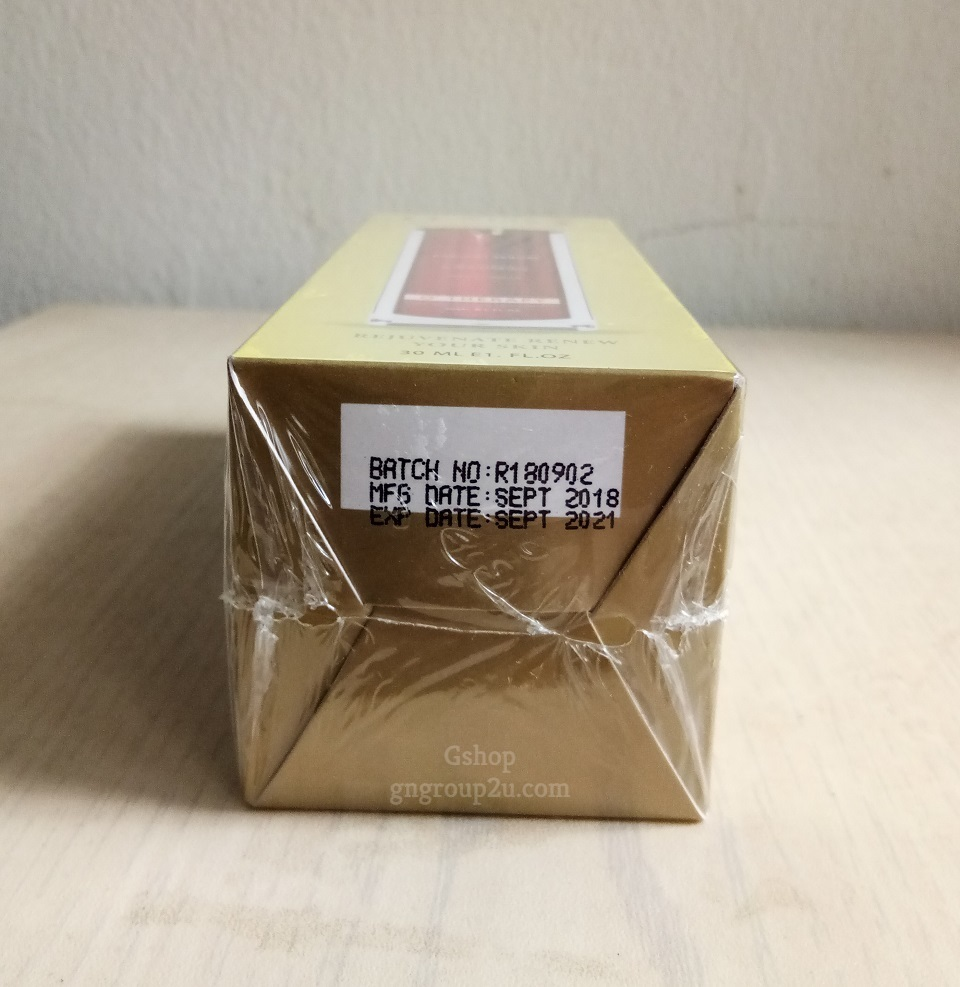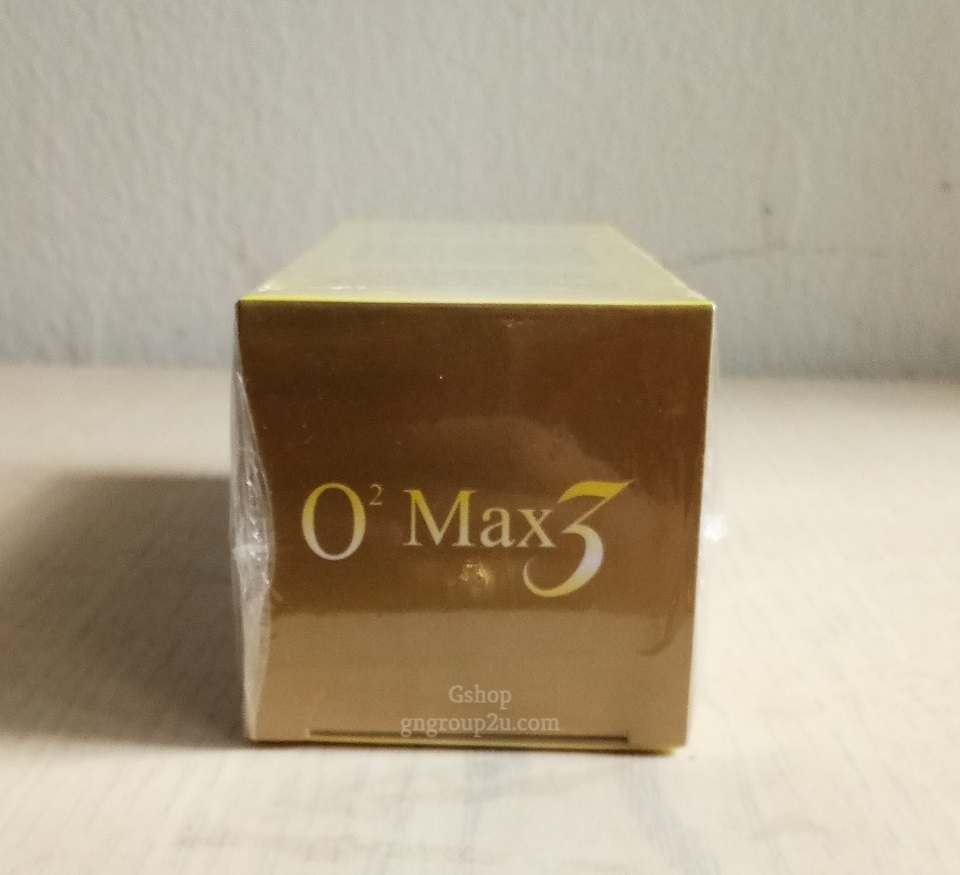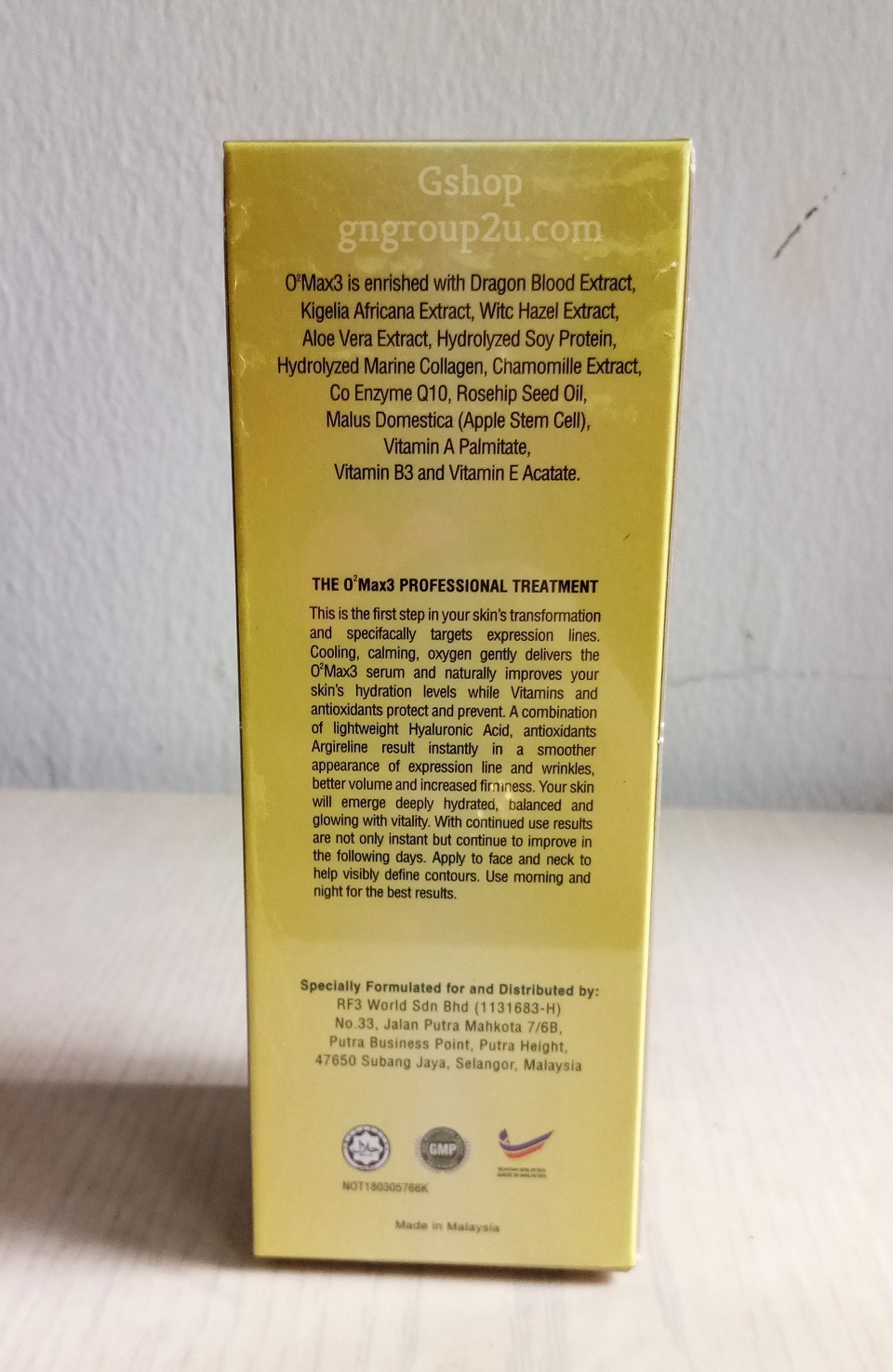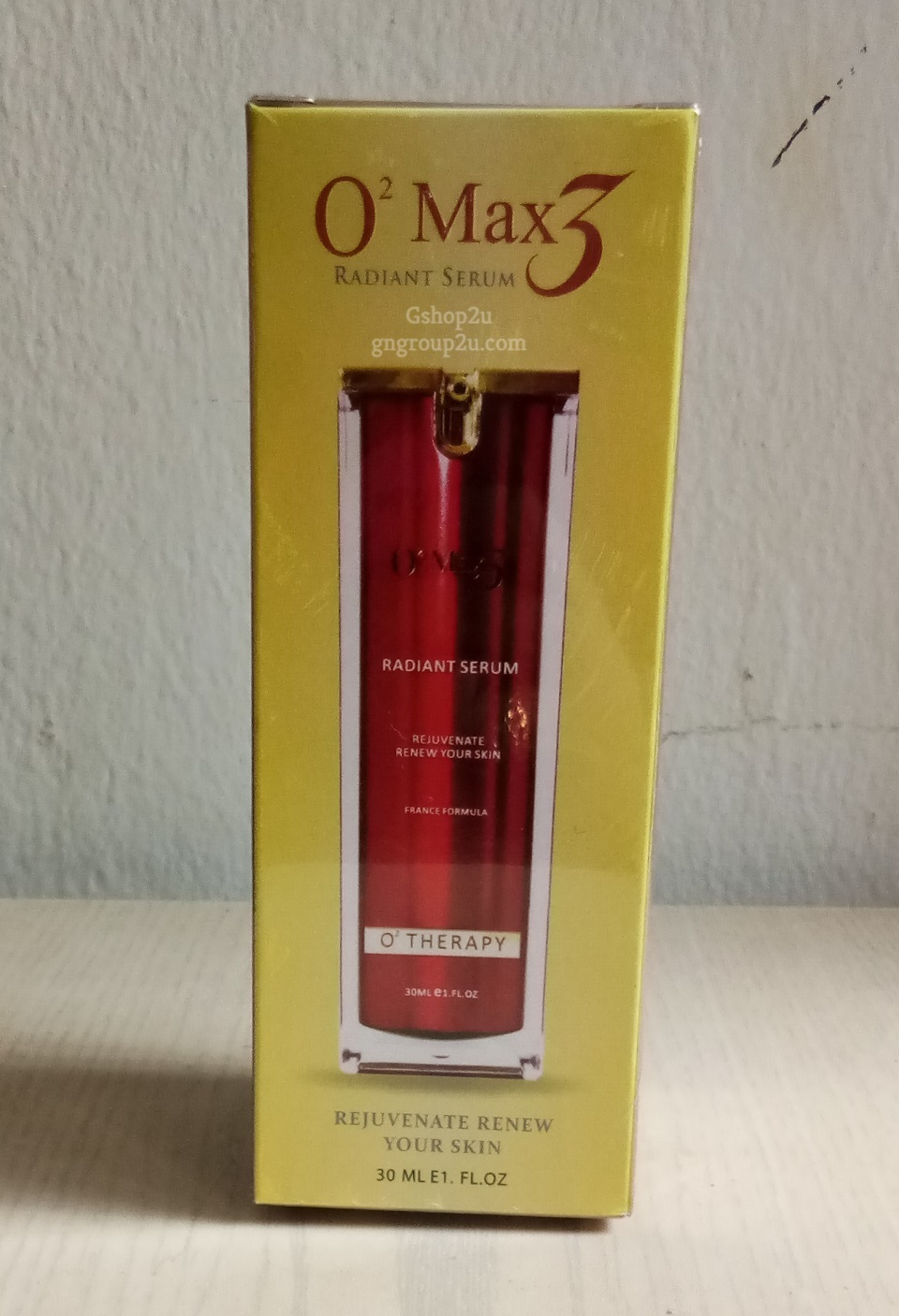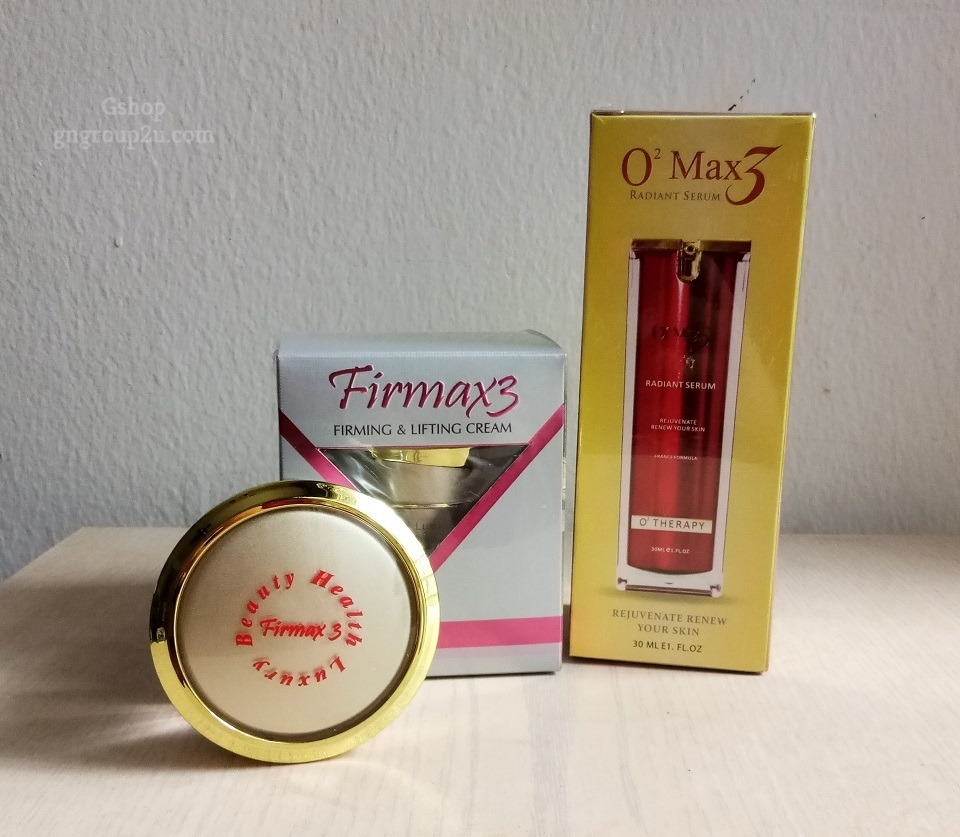 INTERESTED TO BUY THIS PRODUCT, GET IT NOW..!
Buy through online, Pay Through PayPal or Credit Card or Debit Card or Visa or MasterCard. How to Buy a Product, Only 3 Steps you need to do:

If you want to become a member of RF3, you can sponsor a new member, can make a sale to the public and be eligible for some bonuses provided by RF3 to its members, Info on RF3 Membership can be further read in the Firmax3 Membership Package, if interested please register now ...!
PRICE, WEIGHT, SIZE & DELIVERY COSTS

PRICE PER BOX TO PENINSULAR MALAYSIA:

PRICE PER BOX TO SARAWAK:

PRICE PER BOX TO OVERSEAS:

Terms to Become Member RF3, need to Register and buy product according to optional package as follows:

REQUIREMENT TO BE THE RF3 WORLD MEMBER BY PACKAGE AND LOCATION PENINSULAR MALAYSIA

REGSITRATION MEMBER FOR PENINSULAR MALAYSIA

REQUIREMENT TO BE THE RF3 WORLD MEMBER BY PACKAGE AND LOCATION SABAH / SARAWAK

REGSITRATION MEMBER FOR SABAH & SARAWAK

Note: Purchase to become a member is required to purchase Firmax3 size only 30ML, minimum 2 bottles Firmax3 or 2 Bottle O2max3 or 2 Boxes Soulmax3 or 2 Boxes Slimax3 or 2 Boxes Prunmax3 or mix plus minimum 2 products.
Please click the Whats-App logo
Please Whats-App Product Name, Quantity, Full Name and Full Address
Get Seller Bank Details Account to make a payment for Confirmation Order. Or If paying by Debit Card, Credit Card, MasterCard or Visa, Please Get Invoice and payment channels of the seller, then proceed to make a payment
....so, why hesitate? Get it now before it's too late!
Whatsapp:+60176552849 (Saif)
http://1firmax3.blogspot.com (Malay)
http://2firmax3.blogspot.com (English)